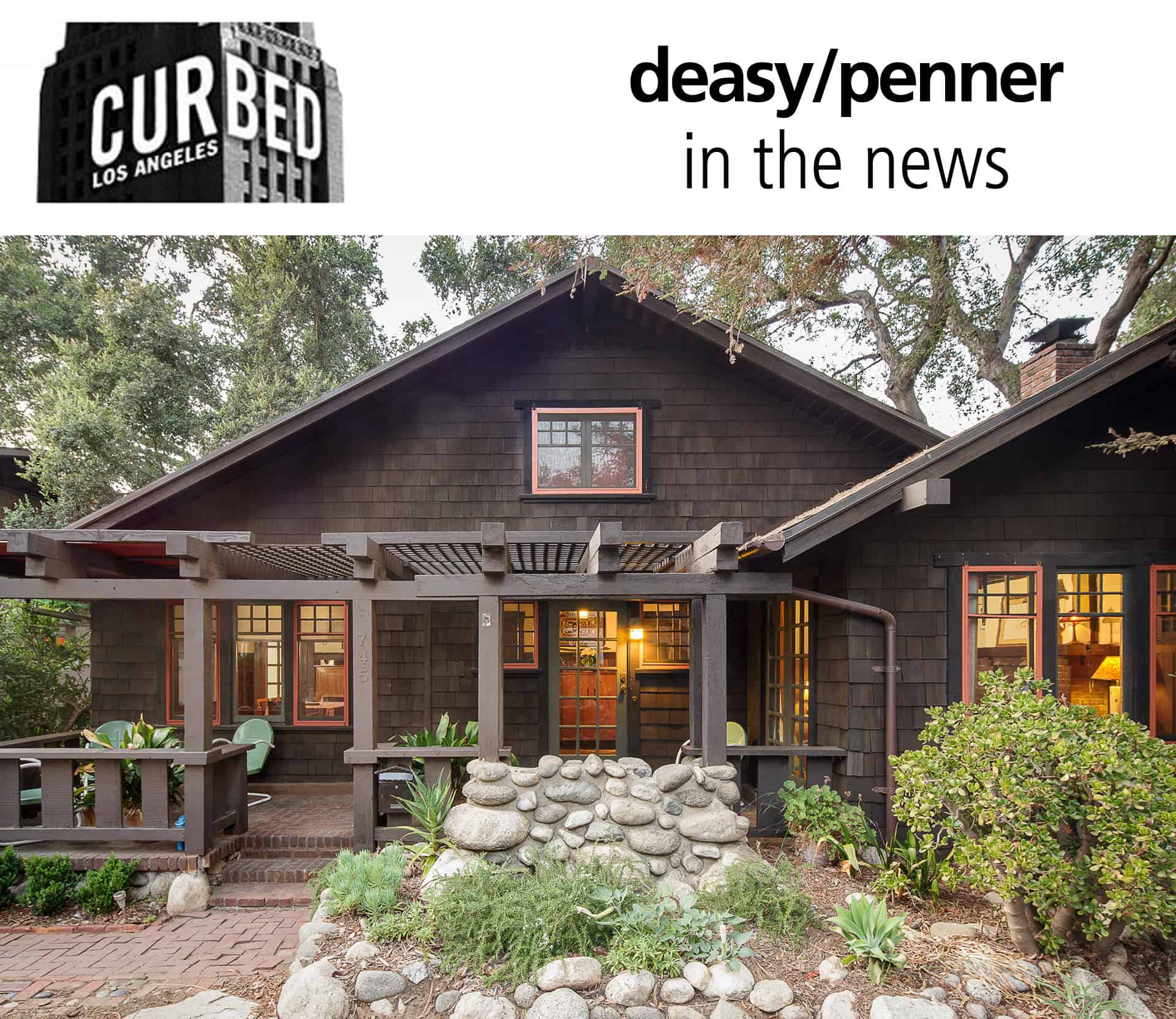 By Elijah Chiland
Here's a leasing opportunity you don't see every day. This very handsome Pasadena Craftsman sits right alongside the Arroyo Seco, near the newly christened John Van de Kamp Bridge, and it's now looking for a renter.
Built in 1908, the three-bedroom home boasts hardwood floors, beamed ceilings, lovely French doors and casement windows, antique light fixtures, and a sturdy brick fireplace in the living room. Featuring 1,757 square feet of living space, it includes two bathrooms, a formal dining room, a laundry room, a living room, and a separate study.
The master bedroom opens directly out to an enclosed backyard with multiple patios and space for a garden. In front of the house is a huge porch shaded by a pergola overhead. A long driveway leads to a detached garage in the back.
To read the full article visit their website here.