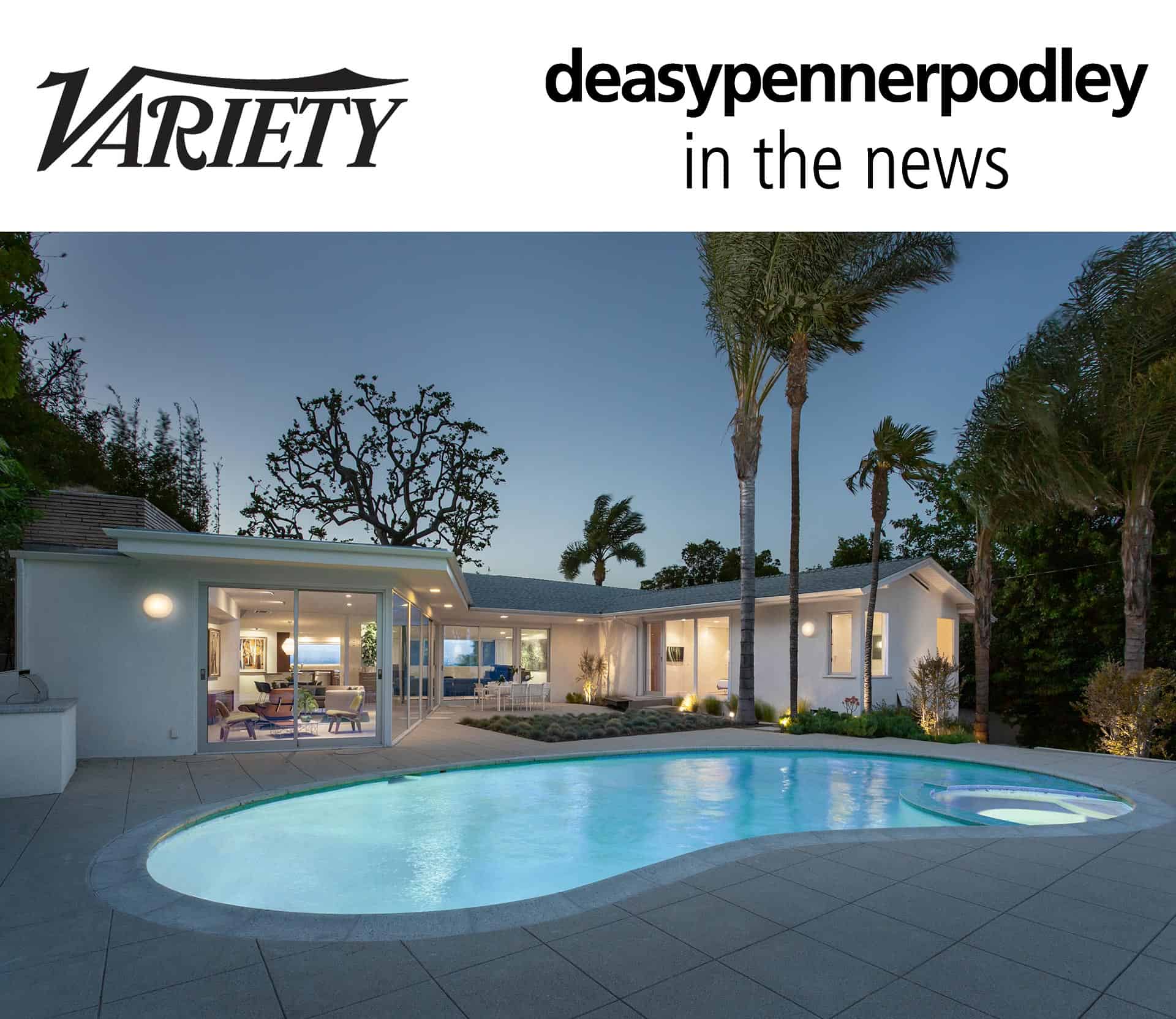 By James McClain
Karen Kilgariff, co-host of the wildly popular "My Favorite Murder" podcast she created with Georgia Hardstark, has significantly upgraded her L.A. residential circumstances with the $2.1 million purchase of an attractive and fully restored midcentury modern residence. Sequestered on a narrow, winding street in the Studio City hills, the two-bed/two-bath abode is mostly tree-encircled and sports peek-a-boo views of the San Fernando Valley basin.
The circa-1951 structure was previously owned by veteran entertainment industry exec Adam Bonnett, Disney's former head of original programming and now an executive producer at Mattel Television. During their decade-plus of ownership, Bonnett and husband Daniel Krog thoroughly remodeled the house into an "elegantly executed architectural property [that] illustrates perfectly the ideals of Modernism and provides the harmonious lifestyle that those ideals imply," per the listing.
In addition to the two-car garage, the .63-acre lot has generous off-street parking for at least five more vehicles. From the street, the house itself appears to be a rather plain traditional bungalow; inside, however, the interiors visually expand amid terrazzo flooring and walls of glassy Fleetwood sliders, allowing for that quintessentially SoCal indoor/outdoor lifestyle. There are bookshelves embedded into stacked-stone walls, a kitchen with high-grade Thermador appliances, and a master bathroom with dual vanities, a glassy shower, and built-in soaking tub.
To read the full article visit their website here.