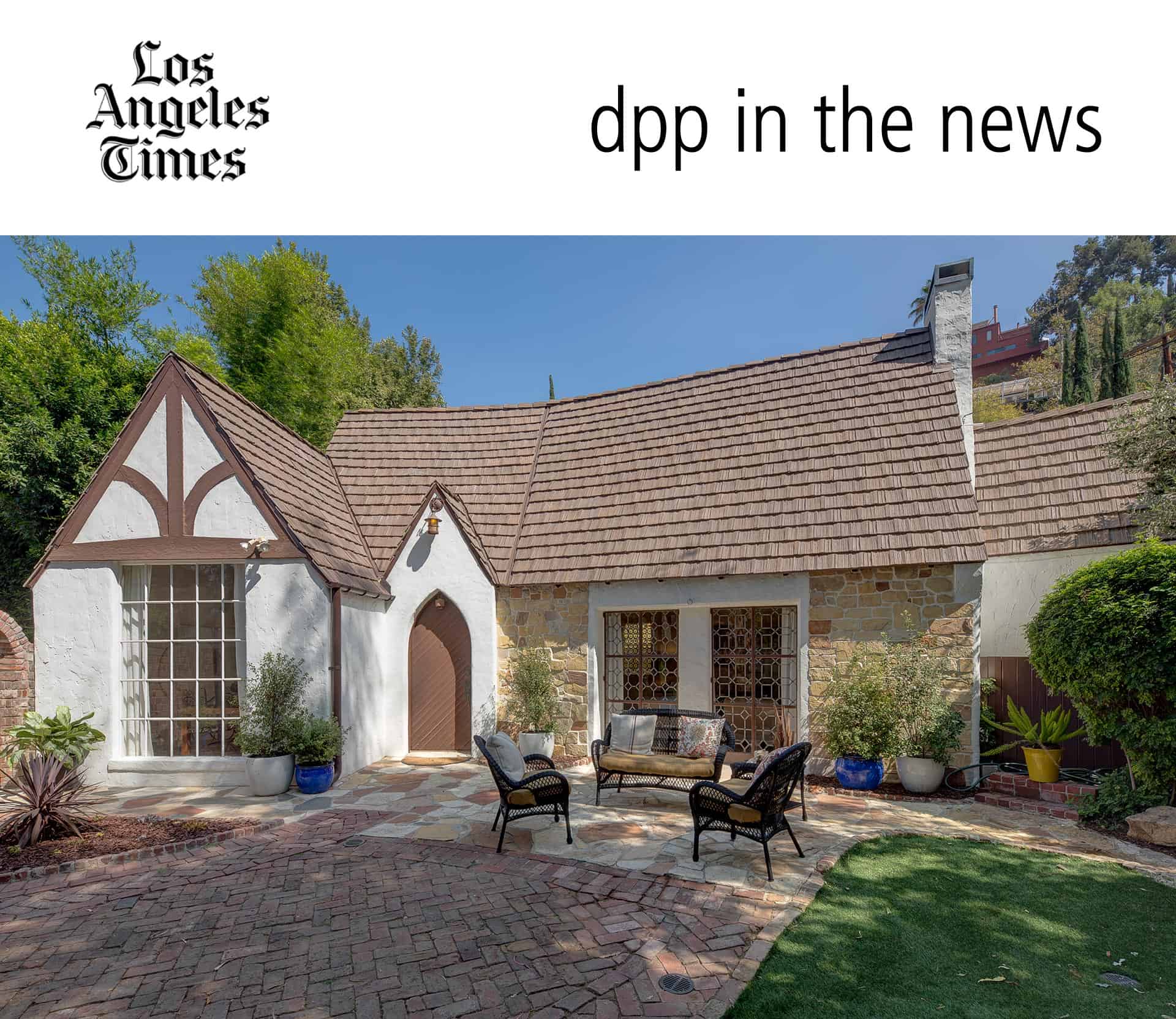 By Bonnie McCarthy
Designed in the Storybook style for which he became famous, this 1926 French Normandy cottage in the Hollywood Hills was the personal residence of Los Angeles architect Frederick A. Hanson.
The fairytale-esque home features high hip roofs and a protruding entry gable on the outside, and a vaulted, two-story living room with decorative arches, period windows and a fireplace with original plaster detailing.
Vintage architectural details, fixtures and original flooring have been carefully preserved throughout and marry happily with a thoughtfully updated kitchen.
Address: 5867 Tuxedo Terrace, Los Angeles, 90068
Price: $1.095 million
To read the full article click "Keep Reading" or visit their website here.
Built: 1926
Lot size: 3,393 square feet
House size: 1,005 square feet, 2 bedrooms, 1 bathroom
Features: Hand-trawled stucco and stone-veneer exterior; vaulted living room; arched ceiling; peaked interior doors; formal dining room; updated kitchen with marble counters; converted attic; exposed original beams; custom windows with leaded glass; stained leaded glass from Italy; entry courtyard
About the area: The median sale price for single-family homes in the 90068 ZIP Code in July was $1.54 million based on 16 sales, according to CoreLogic. That was a 6.2% increase in median price compared with the same time last year.
Agents: Barry Gray, Deasey/Penner & Partners, (323) 822-3200