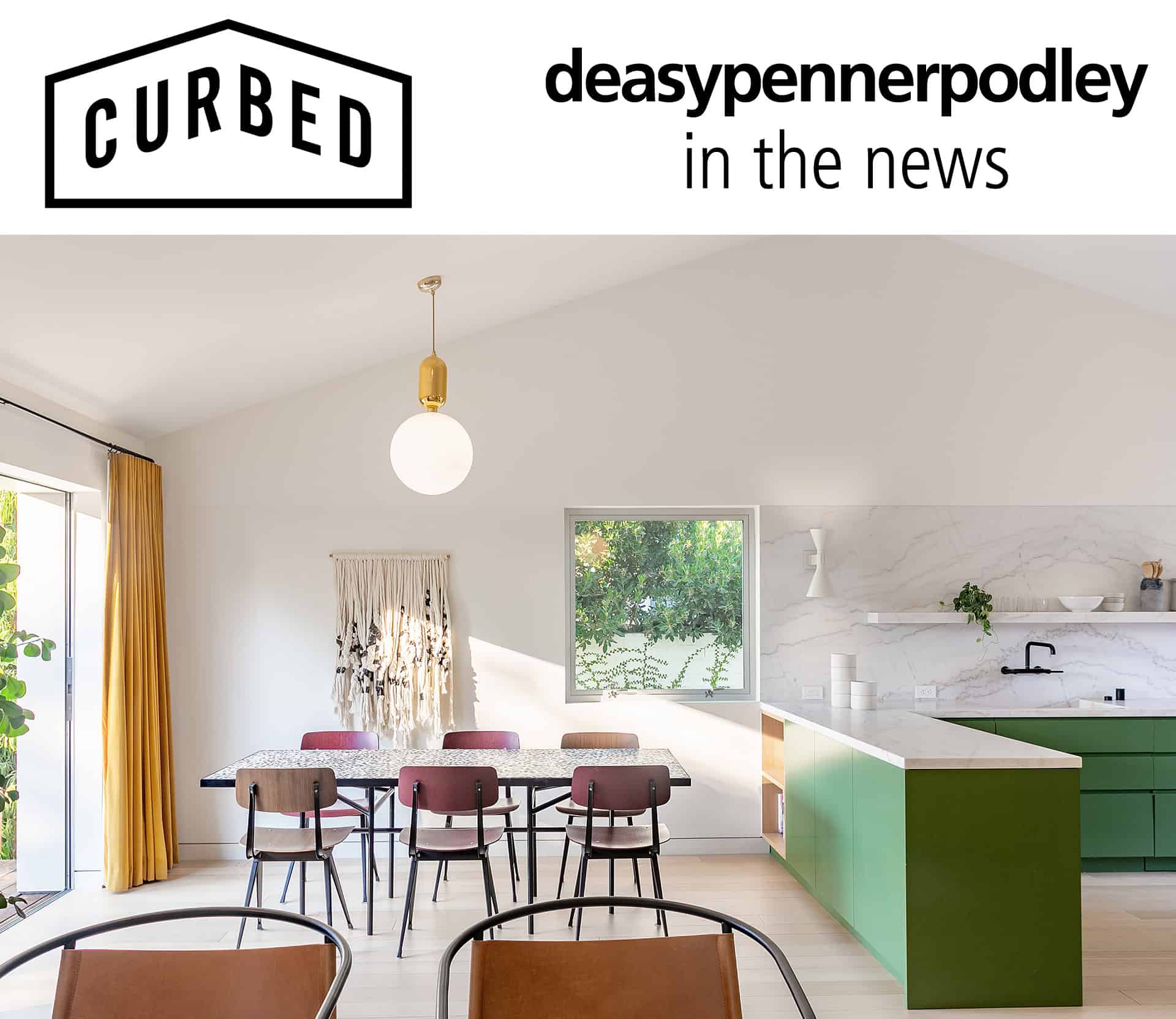 By Pauline O'Connor
Architects love to live and build in Silver Lake — everybody from John Lautner and Richard Neutra in the '30s and '40s to, decades later, Michael Rotondi and Barbara Bestor, have designed homes for themselves in the neighborhood's hills.
More recently, Annie Ritz and Daniel Rabin, XTEN Architecture and Bestor alums who founded their own firm, And And And Studio, in 2017, have worked on three different living spaces for themselves in Silver Lake. The husband-and-wife duo's latest and most extensive personal project, 1655 North Benton Way, is now on the market half a mile south of the Silver Lake Reservoir.
When the couple acquired the property in 2017, it contained a generic 1950s stucco box measuring just over 1,300 square feet. This was taken down to the studs and transformed into a board-and-batten-clad structure that wraps around its front courtyard in an L shape, with the longer section holding the bedrooms and bathrooms and the shorter section containing the kitchen, dining, and living areas. Oversize glass sliders connect the house with its courtyard and rear swimming pool while keeping the rooms suffused with natural sunlight.
To read the full article visit their website here.